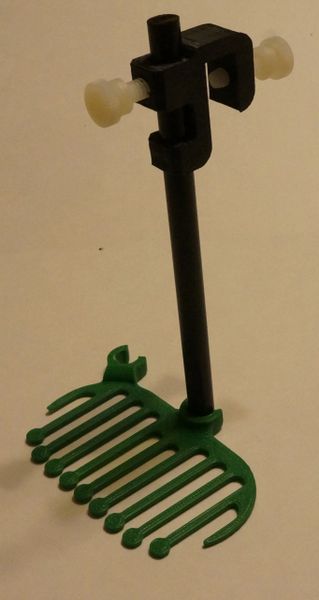 Moss ledge hanger
Moss Ledge Hanger kit. Moss ledges clip on to the plastic rod and hang from the top edge of the aquarium. No suction cups to mess with. Easily adjust the ledge to the desired height. Remove the entire ledge without getting your hands wet. Easily weave moss between the fingers or use for any aquarium plant.
The standard kit comes with one small moss ledge (4"x2"), hanger bracket and 6" rod.
- Additional ledges can be purchased separately and added to this hanger kit to create a layered or tiered look.
- Ledges have two mounting locations, once centered and one off set so that you can configure the setup to fit your needs.
- Comes in 3 different mounting brackets to match your tank style, rimless, plastic trim, and euro-braced.
- Longer length rod can be selected for deeper tanks for a small upcharge.
- Larger ledges can be selected for small upcharges also.
small ledge is 4" x 2", medium ledge is 6" x 3"